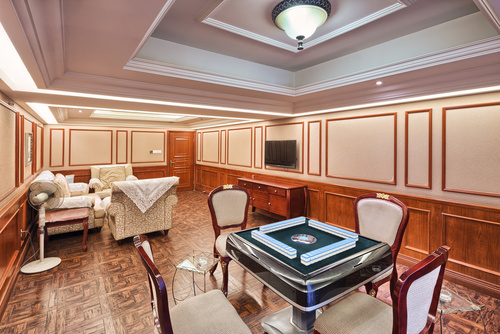 Your basement may be one of the hardest parts of your home to design. There are often lots of options for basements but sometimes people have a hard time figuring out which option is best. One thing that you can do is turn it into a man cave. Still, settling on a design can be extremely difficult, especially if you are not or do not think you are design-savvy enough to come up with very good ideas. Here are 5 simple design ideas to turn your humdrum basement into a drool-worthy man cave with home remodeling in St. Paul, MN.
Choose a Decade
Did you binge watch every episode and every season of "Mad Men" in a matter of days? The man cave can easily become a gentleman's club with leather chairs throughout and a row of pegs for your buddies to hang your smoking jackets on the wall. Do you aspire to the amazing moves displayed by John Travolta in "Saturday Night Fever?" Consider turning your basement man cave into a nightclub straight from the 70s. Think colored lights, a disco ball, and a vintage turntable for nights of dancing.
Cheer for a Team
What's a man cave anyway if you don't use it to eat chips, have a drink, and watch the game on TV? Turning the man cave into a hall of fame celebrating your favorite team is easy to do and can inspire team spirit and friendly competition on game night. Imagine a truck tailgate hanging from the wall, doubling as a bar and paying homage to the popular pre-game tradition without ever leaving home.
Play Your Favorite Game
Whether you are a pro golfer or an aspiring poker champion, man caves lend themselves well to decorating your space with your favorite game. After all, where are you going to be watching those games and matches, and playing those hours-long hands of poker if not in your man cave? Vintage pieces from the game can be used to decorate the walls and may even be easier to come by than you think. Look online at auction sites or local online classified pages for unique décor.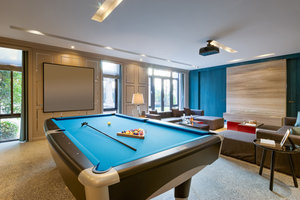 Create Your Own Hobby Shop
Whether fishing is your thing or you like to spend your weekends under the stars in the great outdoors, creating a man cave that adequately pays tribute to something you love is easy. The man cave is a great place to hang up your collection of flies that you use when you go out fishing or create a lustrous display of your vast collection of foreign films.
Pay Homage to a Favorite Place
Close your eyes and try to imagine a man cave in your basement, the Manhattan skyline spread across one wall. This one might take some more creativity than others might, but the man cave is a perfect place for you to display your love for a great city that holds part of your heart. The possibilities are virtually endless. From jerseys of local sports teams hanging on the wall to a mural of your favorite street, and photographs printed on large canvasses adorning the wall, there are many ways that you can remember distant places without leaving your home.