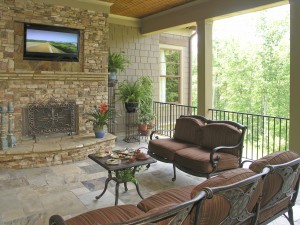 Outdoor living is far more than just a fad. Nowadays, it's part of the American lifestyle. Even dense, urban apartments have balconies chock-full of outdoor living pieces. Whether you have 10 square feet of space or 1,000, you have an incredible opportunity to express your personality, relax on weekend mornings, entertain friends, and enjoy meals—all just outside your door.
So if you look out at your patio or deck and find a bland and dreary space, we recommend that you consider patio and deck remodeling in Plymouth, MN, as soon as possible. Upgrading your outdoor environment adds livable space, significant value, and entertainment potential for your home.
As always, you can look to design trends for great ideas, motivation for home improvement, and fun inspiration. Here are some of the most popular design trends for outdoor decks and patios today.
Outdoor Rooms
The days of simple, plastic lawn chairs and lawn gnomes are over; now, homeowners are bringing full rooms outdoors. Outdoor daybeds, full dining tables, media centers, and large sofas are staples of any true outdoor retreat—in other words, the comfort and relaxation of the indoors now continues outside.
Of course, making these upgrades requires some preparatory remodeling, not just redecorating. A large, raised deck; expansive patio space; and the existence of distinguishing features like retaining walls, privacy walls, or walking paths between separate patios allows homeowners to create distinction between separate outdoor rooms.
Creative Railings
Nowadays, architectural beauty and unique materials take precedence over decorative trinkets, overgrown plants, and loud color choices. Consider the potential of unique, well-crafted railings around your patio or deck. Besides the flooring, railings are the most eye-catching component of an outdoor space. Rather than enclosing outdoor living space from the yard and views beyond, railings invite homeowners, family members, and guests to come lean on them and take in the scenery. Powerful railings create outlook points.
When renovating your outdoor living space, be sure to include new railings that both coordinate with your home and add visually stimulating contrast.
Full Outdoor Kitchens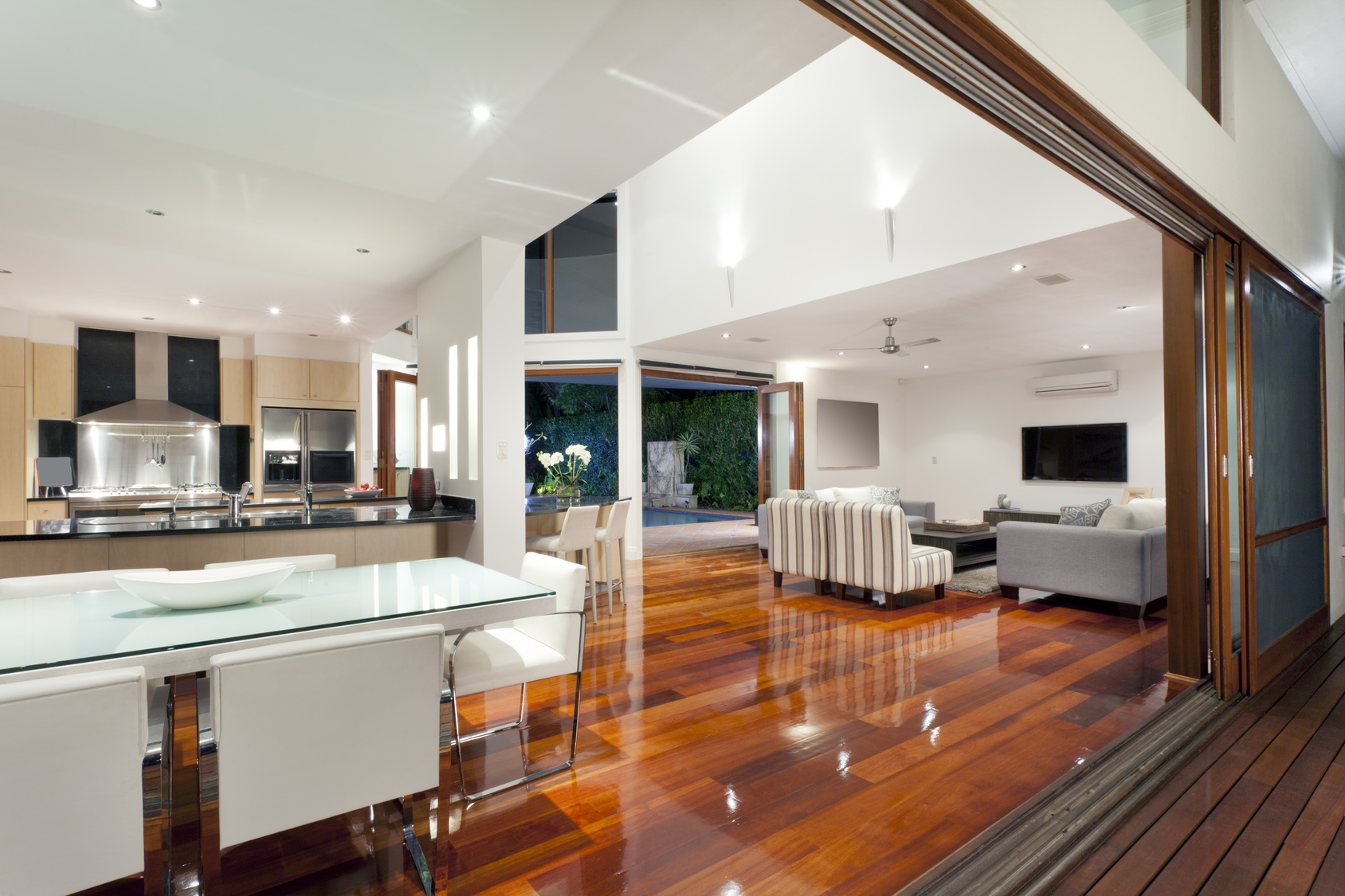 Gone are the days of simple outdoor BBQs on picnic benches and folding chairs. The modern American home includes a full outdoor kitchen with advanced appliances, food prep space, and enviable materials, all situated on an expansive and durable floor built to handle heavy appliances and busy foot traffic.
In today's world, homeowners not only host dinner parties indoors but make cooking part of the entertaining experience in an outdoor kitchen. It's less about luxury and more about having everything one needs to hold a trendy event right at home.
Low-Maintenance Living
Unfortunately, the American homeowner is busier than ever. Therefore, downtime is a commodity, one that everyone hopes to enjoy to their fullest, which is why low-maintenance outdoor living is essential. In previous years, owning an outdoor deck was an invitation for termite infestations, water damage, mold, and other problems that required serious time and financial investments. In 2016, homeowners taking on remodeling in Plymouth, MN, are investing their resources in high-quality materials that are engineered to handle all sorts of foul weather. This means that you can enjoy your on-trend deck and patio for many years.