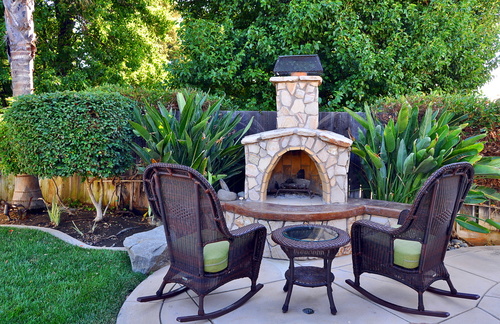 When it comes to remodeling in Plymouth, MN, there are a lot of different options for you to consider. We love the indoor projects, but we also really love increasing the utility and curb appeal of homes by overhauling the outdoor areas. This last season was especially enjoyable as we got to work on some excellent patio remodeling projects. If this is something that you have been considering for your own home, then you might want to think about including some or all of the following 5 patio additions.
Wet Bar
This is one of the most popular items to add to a patio during remodeling in Plymouth, MN.
The great thing about this addition is that it can be made as big or as small as you want it to be. You can get something that will fit into your budget whether that budget be big or small.
Some patio wet bars can be intricate enough to include mini-fridges, full grills, and a working sink. Others can be as simple as a counter with storage space and some seating. Either way, this can add an element of fun and usefulness to your patio area.
Fire Pit
If you want this area to be a tool for bringing your family together, then a fire pit is definitely a good addition to consider. This is a space where you can gather around for storytelling, s'mores, and outdoor dinners. You will get the fun experiences of the great outdoors without the hassle of leaving your property.
Fire pits also tend to be an addition that potential home buyers look for and value greatly when considering their options. That is something to remember if you plan to relocate at any point.
Gazebo
A nice covered area on your patio can be really nice. Not only will this add an element of beauty, but it can also ensure that you actually get to use your outdoor sitting area no matter what happens with the weather. You can be protected from bad weather, bugs, and other such deterrents by having a stable covering in place.
Floral Box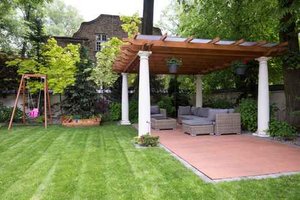 There is something so beautiful about a nice floral box. This is a very easy and cost-effective way to spruce up your patio area. It does not take much at all to build something of this nature. Once your selected flowers are planted, the maintenance will be rather minimal while the pay-off of beauty and elegance will be well worth the effort.
If you are not one to have flowers for the sake of being pretty, then garden boxes or an herbal garden are also good ways to use this space in a useful as well as beautiful manner. There are a lot of different styles and options you can pursue with this addition.
Hot Tub
If you really want your patio to be a place you go to relax, then you can have professionals build and create a good platform for a new spa. This is a great way to create an opportunity for special memories with your loved ones. A good hot tub can also help with the healing of certain injuries and ailments.