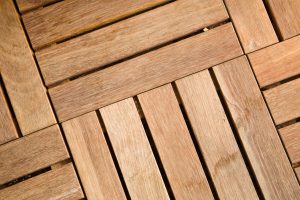 Part of home remodeling includes the porch. Not only is it an extension of one's home, but the porch can become the perfect gathering place on a sunny summer day. When it comes to building a porch for their homes, our clients want something unique. They want their porch to stand out and fit the look and feel of their homes. As such, here are 5 unique options for porches.
Triangular Deck
Most people have square or rectangle shaped porches. If they have a different shape, it's usually because it follows the shape of the rest of the home. For homes with minimalist charm and complementing architecture and features, a triangle is a great option, too. The angles are simple, but the unusual shape makes it stand out compared to other porches.
Enclosed Deck
Homes with a great view need a place where residents can enjoy it. When this is the case, an enclosed deck is a great option. Try placing minimal, if any, lights in the space, so people can enjoy the natural light from the sun, moon, and stars.
Built-In Lighting Scheme
The deck doesn't have to be too unusual to stick out. Try adding unique features, such as built-in lighting. Lighting along the steps, on the awning, and throughout other parts of the porch increase the level of safety and visibility at night.
Fire Pit
Fire pits are a great addition to backyards. People enjoy gathering with friends and family around the fire, and even cooking over it. For homeowners that want a fire pit, consider building it into the porch design. Not only can we designate an area for the fire pit, but we can build seating around it.  
Textured Patterns 
With a regular deck, people can bring a unique twist to the area by adding textured patterns through the wood used to create the porch. For example, one could try making a checkerboard pattern with the wood to create the perfect design for their porch and home remodeling in Plymouth, MN.