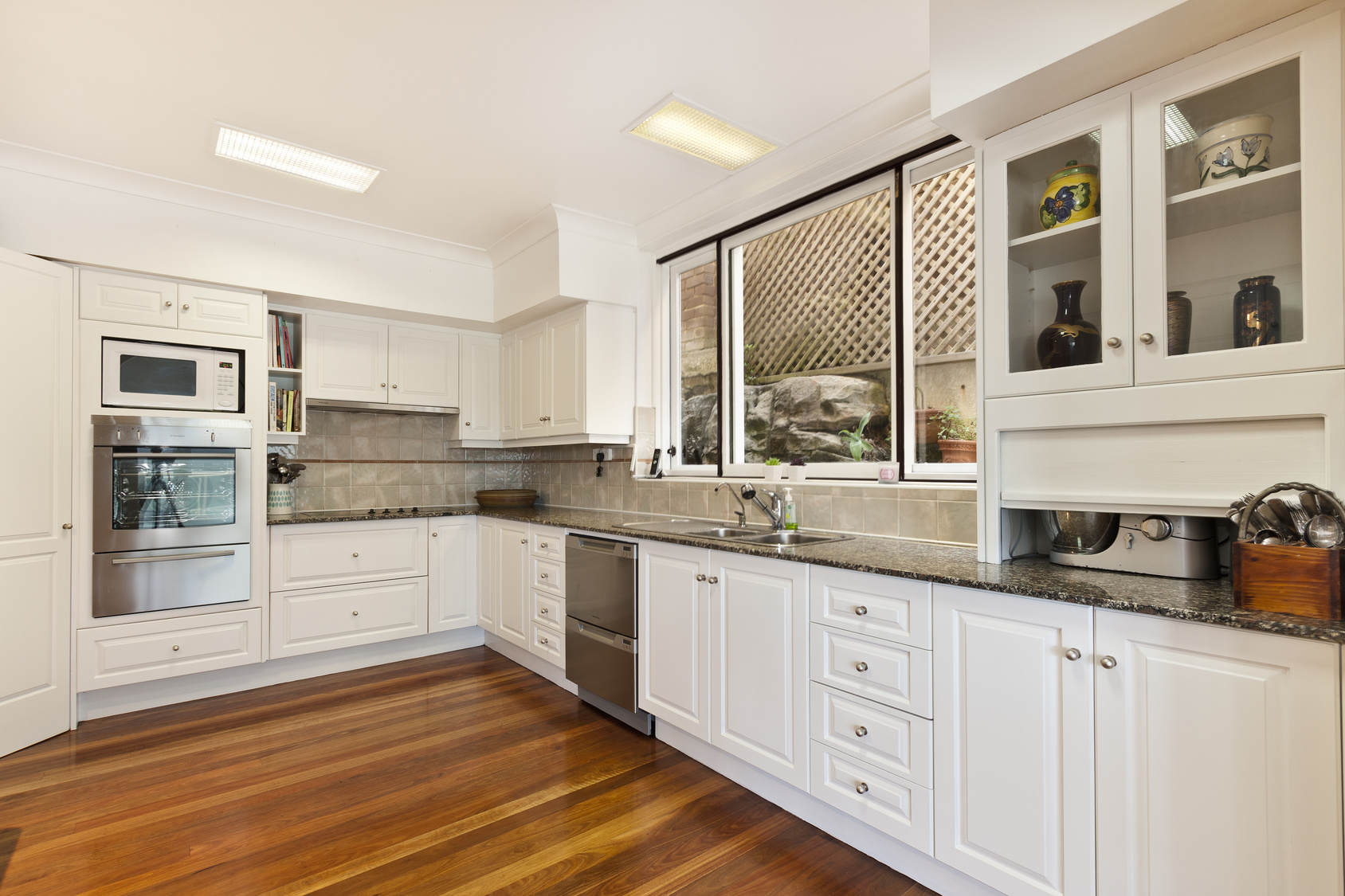 Even if you feel that your kitchen is small, there are ways to remodel and create a more open kitchen. We are happy to provide custom designs that can be adapted to any kitchen. Here are some popular kitchen remodeling techniques for open kitchen designs that you will love.
Open a Wall
Often, a kitchen will feel closed-in and small, because it is surrounded on all sides by 4 walls. The obvious fix is also very affordable: knock out one of the walls (or even 2 walls).  You can leave the wall entirely open or add casing that only visually separates the kitchen from adjacent rooms. If you open a wall on each end, one end to a dining room and the other to a living room, you will get an open space that flows. You can also make the window above your kitchen sink larger, extending from cabinet to cabinet and from countertop to ceiling to let in more light.
L-Shaped Cabinet
If you want to get rid of a wall but don't want to sacrifice functional cabinet space, consider an L-shaped cabinet design, like our Lakeland design. There are no cabinets above the counter, just an open space for you to see out into the dining room or the living room. This creates a more open feel while leaving you plenty of counter surfaces for food prep and cabinet space for storage.
Cabinet Redesign
Sometimes an open kitchen can be achieved by changing the cabinets. Staining or painting cabinets a lighter color –white is popular–makes the space feel wider and bigger simply by lightening the room. You can maximize a small kitchen space by ensuring that high cabinets extend all the way to the ceiling. Another option is to remove cabinet doors and replace them with glass, as in our Ottawa design, or to use bare shelves. This creates more space because your eye sees all the way to the wall instead of losing that extra foot or two of space that a closed cabinet takes up.
Strategic Islands
Some of our most popular kitchen designs include an island. This is your primary work space, even in a small kitchen. Instead of having an extra wall that closes you in, insert an island. An island is a great way to create a space that flows while giving you more work surface and cabinet storage. If you need custom kitchen remodeling for your Minneapolis home, Sawhorse can help.