More and more American families these days find themselves caring for aging family members. And while you may want to be able to help an elderly parent or relative by welcoming them into your home, it can be a logistical problem to make it physically work for the whole family. 
If your family is facing this challenge, here are five ways to create space for your older family member to live with you.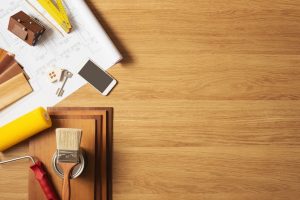 Go Vertical
Adding a second story to the home can be a great way to solve space issues and add to the value of the house. You'll need to first determine if your existing structure — especially the foundation and framing — can handle the added weight. Once your engineering has been assessed, it's a good idea to talk with the city planning office to determine if there are any permit or zoning issues with such large construction. 
However, if your home is up to the task and your budget is sufficient, you can design the second story as a custom addition and get the layout you've always wanted. Plan for the most able-bodied family members to occupy the majority of the second story. 
Convert the Garage
A garage conversion is a relatively simple solution for finding extra space in the home's existing square footage. Most garages need minimal renovation in order to serve as a living space. This generally involves adding insulation and extending the main house's plumbing and electrical lines so you can add a bathroom and a small kitchenette. 
To understand how you can convert your garage without breaking the bank, it's a good idea to work with a professional home remodeling service. Sawhorse Designers & Builders are happy to help you turn a simple garage into a great place to call home. 
Add a Granny Pod
So-called granny pods are separate structures on the same property in which the older relative can live in their own space. It's a good solution for a family that doesn't have a large budget but does have extra yard space. Granny pods are often modeled after "tiny houses" and feature a small floor plan but with no lofts or elevation changes — specifically designed with senior needs in mind. 
Granny pods have the advantage of separating family members, making your elderly relative feel like they have a bit more control over their own life.
Build a Mother-in-Law Suite
Mother-in-law suites are a time-honored way of adding living quarters to an existing home design. Mother-in-law suites (which can actually house someone other than your mother-in-law!) are additions that feature their own living room, small kitchen, bathroom and bedroom. They may or may not have a separate outside entrance. 
Depending on how you design it, a mother-in-law suite can be built with a mind toward eventually renting it out if a family member doesn't need it any longer. With its own facilities, it could serve as a great income boost later on. 
Change the Interior Layout
Finally, if you simply can't extend outward, you may be able to make changes to the interior layout to provide a private suite for another family member. This private suite could be something as simple as a bedroom, bath and sitting area. Consider places in your house that aren't fully utilized, such as a formal dining room, family room or guest room. Two bedrooms with an adjoining bathroom would serve as an excellent base for a separate suite.
No matter what your budget or your property's limitations, you can find a great way to share your home with others. And the joy you find from caring for your family will surely be worth the investment of time, effort and money.