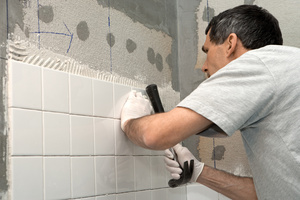 Remodeling your entire home is a huge undertaking. But if you're just looking to start somewhere, there are some rooms that are more important than others when it comes to revamping your home. Your bathroom should rank very high or even at the very top of the list, and at Sawhorse Designers & Builders, we will bring your remodeling goals to life as the remodeling experts of Plymouth, MN. Home remodeling should be trusted to a seasoned professional, so let us tell you why remodeling your bathroom is a good first choice.
Commonly Used
Whether you are looking to sell your home in the near future or not, a well-designed, stylish bathroom will help set your home apart. Not only do you visit this room several times a day to make yourself look good, take care of business, and get ready for bed, but guests that come to your home visit this room as well. It is a small room that can leave a huge impression.
No matter what you're doing, the time you spend in the bathroom is partially spent meditating and even making big decisions. Why not take some time to make it truly a haven? A functional room is one thing, but a bathroom can be functional as well as beautiful.
Less Expensive
If you have a limited remodeling budget, the bathroom is the perfect place to kick start your whole remodeling plan. Since it's a much smaller area with less involved than a kitchen or living room, you can design the bathroom of your dreams and we can make it come to life while keeping to your budget.
If you've wanted to try out granite countertops, the small counter area of your bathroom will be much less expensive than it would be to add granite your entire kitchen. You can also get the flooring, lighting, and fixtures you want for a fraction of what you might spend in other areas of your home.